Board of Directors
President
Dr. Vadivelu Santhakumar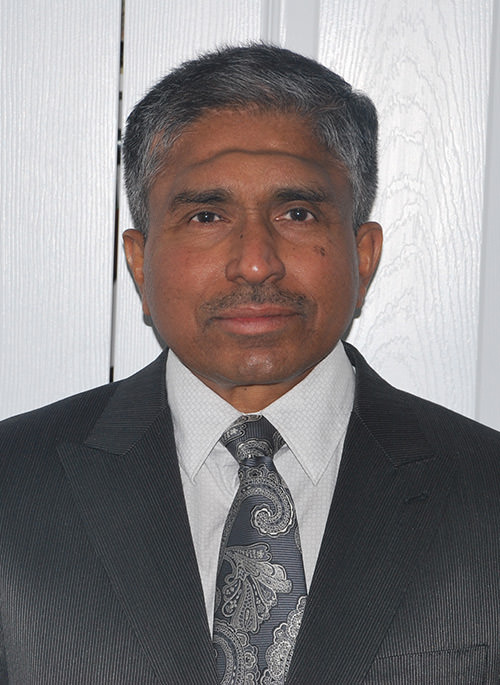 Dr. V. Santhakumar is the lead family Physician at his Center City Medical Clinic which is a multi service primary care clinic in Mississauga. He is the Founder, past president, current Director of the Canadian Tamil Medical Association (CTMA), previously known as CMDDA, a registered charity in Canada.  Dr. Santhakumar has participated in many fundraising activities for this organization to provide medical humanitarian assistance to the developing countries, and organized many health education seminars for new immigrant community, published heath care magazine with the aim of educating the new immigrants in healthcare issues and conducted and participated in community health education  in Radio and Television shows. Dr. Santhakumar is the recipient of Queen Elizabeth II Diamond Jubilee award given to him in appreciation of his volunteer service with the community. Dr. Santhakumar is also part of the clinical teaching staff at the Mississauga campus University of Toronto School of Medicine.
Vice President
Sivan Ilangko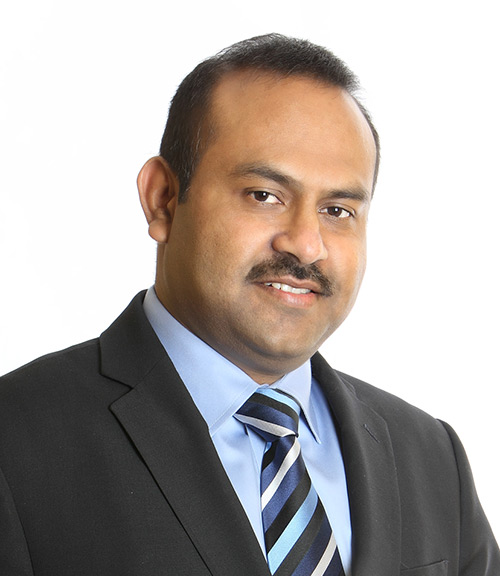 Sivan Ilangko is a Chartered Professional Accountant, currently working as an Associate Partner at Ernst & Young LLP, Toronto. Prior to that, Ilangko worked at KPMG in Sri Lanka, Ernst & Young in Bahrain, and on secondment to the Maldives Islands, Kuwait and New York. Ilangko has extensive experience in providing Assurance and Advisory services to companies in the financial services industry. Ilangko is the co-founder and director of Centre for Leadership and Innovation and the Stouffville Multicultural Association. He is also a director at Tamil Literary Garden, the Learning Disability Association of Ontario, Relationship Manager of Ascend Canada, an organization formed to address the shortage of Pan-Asian leaders in corporate Canada, and a member of the Advisory Council of Tamil Chair Inc., an entity formed to establish a Tamil Chair at Harvard University. He was a former Vice President – Internal Affairs of the Canadian Tamils' Chamber of Commerce.
Secretary
Raveena Rajasingham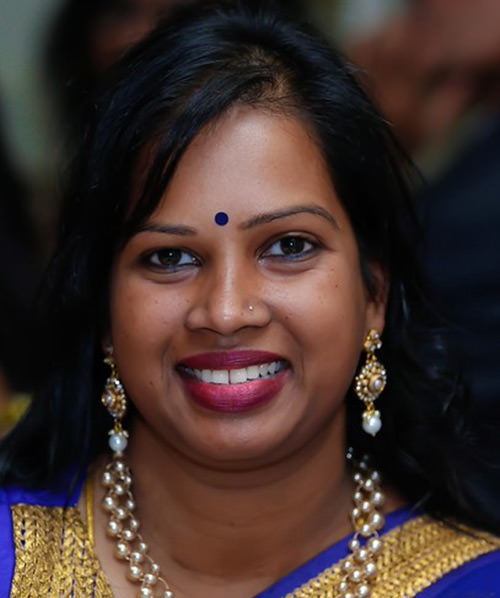 Mrs. Raveena Rajasingham is a National Cardiology clinical and product specialist for Spacelabs Healthcare and is currently pursuing her PhD in Hypertension Measurement and Management. She is a part time ECG instructor at CJ College. Raveena has more than 15 years of  history of social justice change, and community development work, she is passionate and proactive in her approach to promoting diversity in its broadest sense. Currently she is a board member of Pickering Royal Canadian Legion and Chair of Youth Education.  She also serves as a chair of Durham Diversity Society. Raveena was selected to be on the Ajax Pan Am Host Committee from 2013-2015. She is also the community expert and consultant for Ajax and Pickering Public Library Science Fair. She has initiated and conducted numerous Tamil events with town, city and school board in Durham region including introducing Tamil Reading Circle at Ajax Public Library.  Her contribution to the community was recognized by Town of Ajax and Pickering. She received Cultural Diversity Award from City of Pickering, Diversity and Community Engagement Award and Education award from Town of Ajax. In addition Raveena has been very active board member in many Tamil associations.
Treasurer
Rajkumar Gunaratnam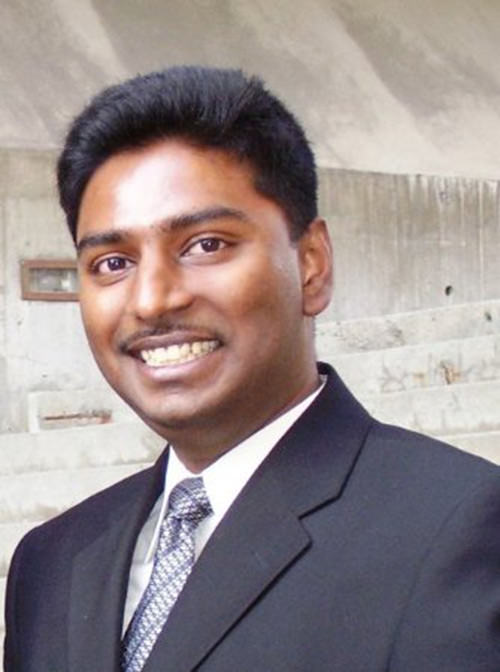 Mr. Raj Gunaratnam is a Computer Science graduate from University of Toronto Scarborough Campus and currently works as Device Realization Team Lead at Telus. He is a community activist, a long time volunteer and a community leader. He is a strong advocate for youth engagement and empowerment. During his time at the University, he served as President of the Tamil Student Association, and one year as President of the University Students' Union.  Some of his accomplishment includes, starting Tamil classes at the University, serving as the Public Relation coordinator for the Tamil Studies Coordinating Committee and a co-chair for the Tamil Heritage Month Committee at its inauguration year.
Board of Directors
Dr. Kanagasabapathy Chandrasegaram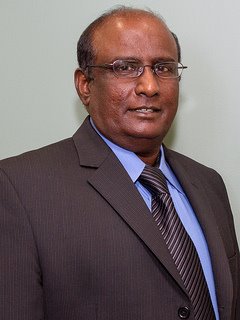 Dr. Kan Chandra entered the University of Ceylon – Peradeniya Campus, and satisfyingly completed a degree in the Bachelor of Dental Surgery, in 1975. His interest in higher education grabbed the attention of this enterprising dentist and he departed to the United Kingdom to turn a new leaf in his career by joining the Royal College of Dental Surgeon (UK), in 1979.  He played an important role in making the lives of others better through his active involvement in a number of organizations such as the Citizens Committee in Trincomalee, Peace Committee in Trincomalee, Youth Rehabilitation Organization (Founder) and a number of other organizations including some NGOs and has also served as the President of Rotary Club of District 3220 (Trincomalee) Sri Lanka. Dr. Chandra had to leave to the State of Oman and faced duties as a State dentist before migrating to Canada, in 1992. His passion for helping his fellow citizens in Canada and the destitute in Sri Lanka keeps him actively involved in the following organizations, Board Member: Canadian Tamil Medical Association, Board Member: Kalvi Connection (an organization which helps children in financial need to continue their education). He also helps other community organizations such as the Sinhala Association, Canada etc.
Dr. Chandra is a true community worker and is currently involved with Kalvi Connection in setting up "Science Centers" in the Northern and Eastern parts of Sri Lanka, which was heavily affected due to a 26-year civil war. He wishes to connect organizations and individuals to donate towards the well being of these needy villagers through reputed local organizations.
Christeen Seevaratnam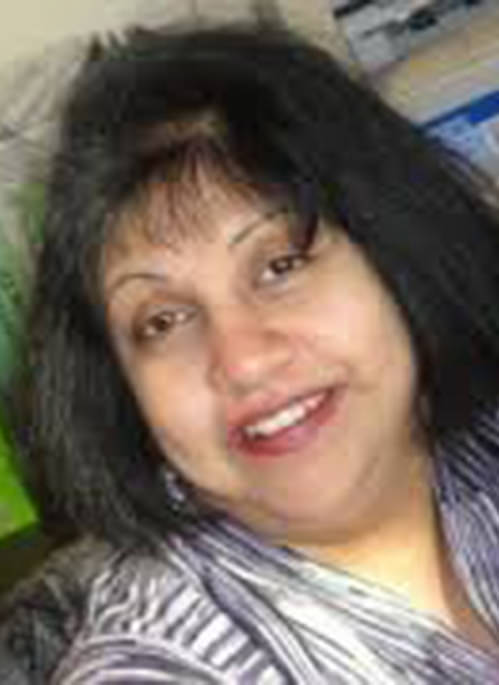 Christeen Seevaratnam is Host Facilitator/Settlement Worker at Toronto District School Board (TDSB) and also a Funeral Counsellor at Chapel Ridge Funeral Home.  She has a great passion towards volunteerism and helping everyone in need. She has served Tamil Catholic Community of Toronto (TCCT) as its secretary for many years and currently serves as its President. Christeen has co-chaired several of the annual Tamil Canadian walk-a-thons, including the one in aid of Holland Bloorview Kids Rehabilitation Hospital Foundation, which raised over $65,000 in 2013. She has also coordinated the annual Thai Pongal Gala Dinner's hosted by CTC for many years. Christeen has also received the Ontario Volunteer Service Award for 5 years of volunteerism in 2012.
Nadarajah Vijayabalan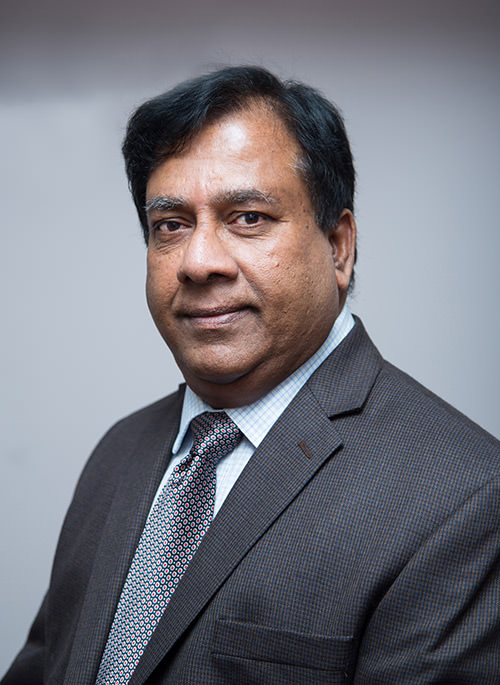 Mr. Nadarajah Vijayabalan is a Certified General Accountant (now Chartered Professional Accountant) and currently works for the government. He has a wide range of accounting and tax experience with various private and government sectors. Nada has been involved in various religious and cultural organizations. He was the secretary of Canada Hindu Maamantram and Canada Hindu Cultural Council. Nada was a past student of Jaffna Central College, and served as a board member of its Old Boys Association of Canada. Nada is actively involved with the Canadian Tamil Congress for the past fifteen years and a recipient of the Ontario Volunteer Service award for his volunteer service at Canadian Tamil Congress.