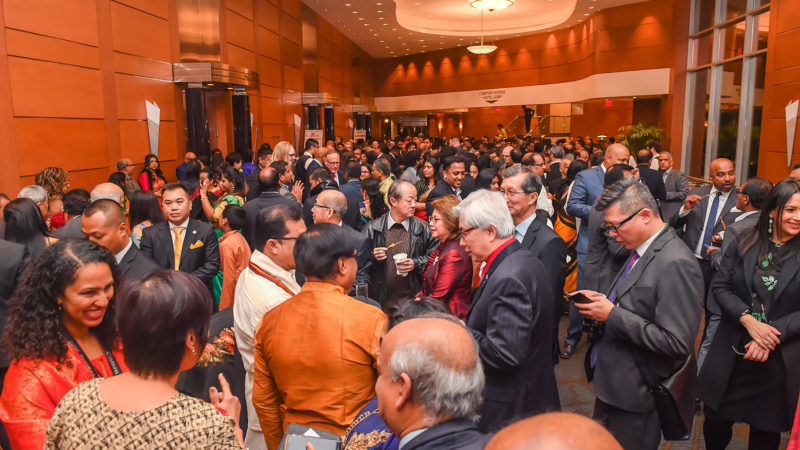 Canadian Tamil Congress Celebrates 11th Annual Thai Pongal Dinner
The Canadian Tamil Congress (CTC) hosted its 11th annual Pongal Dinner on January 20th, 2018 at the Hilton Suites in Markham. Attended by approximately 1,000 people, the event showcased achievements of Tamils, arts and culture and highlighted CTC's activities in 2017, including the Tamil Street Festival.
The dinner was attended by several politicians, public officials including Premier of Ontario Hon. Kathleen Wynne, Toronto Mayor John Tory, Minister of Status of Women Hon. Maryam Monsef, Markham Mayor Frank Scarpitti, Stouffville Mayor Justin Altmann, Tamil National Alliance Member of Parliament M.A. Sumanthiran, many municipal councillors, Professionals, Members of Law enforcement, as well as media, business and community leaders.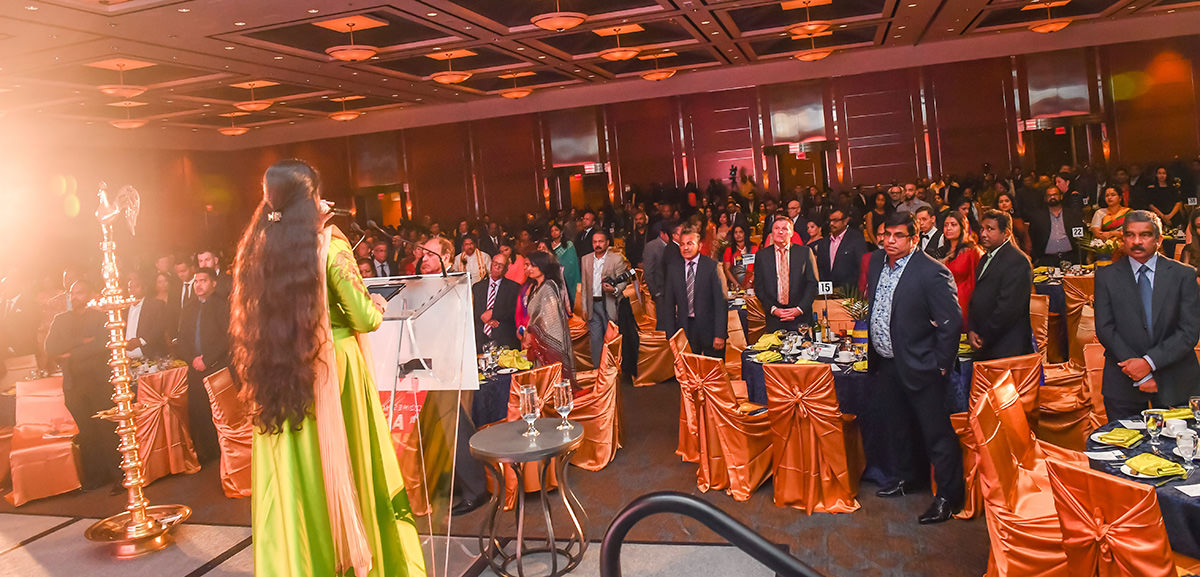 As in the past, two awards were presented. The Leaders for Change Award was jointly presented to Dr. Vijay Janakiraman and Dr. Sundaresan T Sambandam for being instrumental in establishing the Harvard Tamil Chair. This year's "Service Excellence Award" was presented to Dr. Ravi Gukathasan for his outstanding contribution to the University of Toronto – Scarborough Campus to support the Tamil studies.
Hon. Kathleen Wynne in her speech congratulated the award recipients and encourages the establishment of Tamil Chair in Toronto and noted the importance and uniqueness of Tamil language. She also thanked the Tamil community for everything it does to make Ontario fairest place of opportunity for all.
Dr. Santhakumar, president of CTC in his address said "with hard work, perseverance, and strong community ties, we have become a vital part of the economic, political, social and cultural fabric of Canada".
The event also featured captivating dance performances by the students of Nirothini Pararajasingham, Renuka Vigneswaran. In addition, youth members of Centre for Leadership and Innovation, a brain child of CTC, made an outstanding presentation on women empowerment with quotations from Mahakavi Subramania Bharatiyar.
An event of this magnitude is only possible with the sponsorship and support of major sponsors, advertisers and well-wishers. The Canadian Tamil Congress expresses its sincere appreciation to our sponsors, volunteers, members and friends for their generosity, and look forward for continues support.